The Department for Transport (DfT) works to support the transport network that helps UK citizens, businesses, goods and services travelling around the country. We plan and invest in transport infrastructure to keep the UK moving.
What is the Department for Transport?
Transport touches the lives of everyone in the country. Across the road, rail, air, sea and space, our transport networks affect homes, businesses, schools, hospitals and more. It's how we deliver goods to our shops, get people to work and reunite with our loved ones.
A safe, secure, efficient and reliable transport system is something that we all depend upon. It is vital for supporting a strong, productive economy and the jobs and homes people need. We aim to create a modern technologically advanced transport system that can bring lasting change to millions of people.
Our Values
Our values are the standards and principles that we share, representing what is most important to us. They reflect the best of what we are now and what we aspire to be in the future.
– Confidence: to challenge, to take action, to innovate
– Excellence: in our professionalism, in our delivery, in our learning
– Teamwork: we are inclusive, we collaborate, we support each other
What you could be doing at DfT
There are plenty of exciting career opportunities to be had at the Department for Transport. We offer roles in a diverse range of professions, and you may be surprised at the types of jobs we have available at the department!
We recruit everything from engineers and scientists to policymakers and Senior Civil Servants. Whatever your skillset, experience or background we've got a diverse range of positions on offer at the Department, and we'd love to have you part of our team.
Some of the roles available at Department for Transport include:
project and programme management
policy advice and development
communications
digital and IT
engineering
economics
transport modelling
statistics
social research
accountancy
law
human resources
IT
The skills we value
We're a forward-thinking department and we're ambitious in our goals for delivering a great transport system. When we recruit, we're always looking for the best fit for the role, and we need people who demonstrate the key skills that are vital across every role in the department:
Teamwork – being able to work not only with your own team, but working alongside key stakeholders in any given project. Providing an excellent transport system for the UK is a team effort!
Self-motivation – we want you to feel energised and excited coming to work each day, and we'll give you all the tools you need to succeed
Communication – we value people with excellent communication skills, who can work with our partners and colleagues to create a welcoming, inclusive and productive work environment
Above all we are looking for people who are enthusiastic and motivated about improving transport!
Life at the Department for Transport
Our people are at the heart of everything we do. We aim to create an inclusive and diverse culture where every employee feels welcome, supported and motivated to work is essential for our department to achieve our goals.
We're proactive in developing our workplace culture and we'll continue to listen, learn and improve how we work. We're proud to be a great place to work, and that's why we're working to become the most diverse and inclusive in the Civil Service and the transport sector.
Continue reading for a glimpse into what you can expect as an employee of the Department for Transport.
Different People, One Team
Diversity is key to ensuring everyone's voices are heard when we make decisions and at DfT everyone is involved in creating an inclusive workplace. We actively promote a flexible approach to working whilst giving out staff opportunities to develop their skills and achieve their full potential.
Staff networks
From flexible working to tailored well-being support, our award-winning staff networks understand what makes a difference, and have the power to achieve change.
Our staff networks provide a wide range of benefits that come from having a collective voice. They help to build a sense of community and cohesion. We want our staff networks to be the best in the Civil Service and transport sector, and we want your voice to be heard.
In DfT you'll have access to the following:
50+ Network

Representing the views of DfTc staff aged 50 and above on issues that affect them, such as career development, working conditions, pay, pensions and retirement

The Ability Network

A staff network for anyone who is disabled or who has an interest in disability related issues

The Age and Carers Networks

Bringing together younger and older staff, parents and carers, to share experiences in DfT and strengthen networks by working together

Carers Network

A network for anyone in DfT who has caring responsibilities, or thinks they may do in the future, to share experiences and work with others

Christians in Government

Supporting Christians of all denominations in DfT to grow faith in the workplace through prayer and reflection

Employees with Young Families Network

A network that aims to support, inform and inspire members by sharing experiences and information on issues that affect employees with young families

Gender Equality Network

Fostering a culture where everyone has access to the same opportunities, regardless of gender, through support, discussion and raising the profile of gender-related issues in the workplace

Jewish Network

Providing Jewish and other civil servants with events and activities that educate and celebrate all aspects of Jewish life and culture

LGBT+ and Allies Network

Helping all staff, regardless of sexuality, to feel able to be themselves in the workplace, and subsequently to be recognised as a supportive and inclusive Department for LGBT+ staff

Muslim Network

Aiming to raise awareness of Islam by engaging, advising and empowering all colleagues (Muslims and non-Muslims)

Neurodiversity Network

Seeking to support those colleagues whose neurodiversity has given them skills that, when nurtured, make them a fantastic asset to DfT

Positive Support Group

DfTc's principal network for ethnic minorities, promoting the importance of diversity whilst removing barriers to career progression

Social Mobility Network

Positively shaping DfTc as a place where your background doesn't determine your success, proactively increasing the socio-economic diversity of DfTc.

Young People's Network

Supporting, informing and providing opportunity for young people throughout their journey while working for DfTc.

Armed Forces Veterans Group

A staff-led group of volunteers to provide support to ex-servicemen and women in DfTc.

DfT Armed Forces Reserves Network

A group of volunteers to provide support for reservists, managers and those interested in joining.

The Fair Treatment Ambassadors

A staff-led group of volunteers with training who can offer a friendly voice or face at a time of need, who will listen and signpost you to the range of professional and other support options available at DfT.

EU Nationals at DfT Group

A staff-led group that aims to support EU nationals' interests at DfT and across government.
DfTc Locations
DfTc has offices in Birmingham, Hastings, Leeds, London and Swansea. To learn more about our newest offices, visit the pages below:
What a career with DfT can offer you
Many of our staff say it's the interesting, varied and worthwhile work that's the real benefit of working with us.
Transport is a very high-profile area. Everyone relies on the transport network in one way or another, whether it is to get to work or school, visit friends and relatives or the movement of freight so there is food in the shops. Our staff know how important their work is and how they fit in.
Pay and allowances
We know when applying for a new job, one of the first things you might need to know about is the pay.
Your starting grade will be shown in the role description for your post. Department for Transport pay is set against our grading structure and there is a set starting level for each of these which varies depending on whether the role is in London (L) or in one of our many locations in the rest of the country (N – National). Our current pay scales are:
| Grade | Minimum | Maximum |
| --- | --- | --- |
| EOL | £32,251 | £33,058 |
| EON | £28,119 | £28,821 |
| HEOL | £36,466 | £39,371 |
| HEON | £32,603 | £34,862 |
| SEOL | £44,811 | £48,838 |
| SEON | £40,808 | £44,454 |
| G7L | £56,844 | £62,244 |
| G7N | £51,997 | £57,677 |
| G6L | £68,751 | £75,646 |
| G6N | £64,108 | £71,028 |
For all the most frequently asked questions regarding pay and allowances, visit our Pay and Reward page.
Working around your lifestyle
Achieving work-life balance is important for the well-being of our staff and most DfT roles will allow an excellent degree of flexibility around working patterns and locations.
We offer 25 days annual leave for new starters rising to 30 days after 5 years' service. Additionally, we offer 9 public and privilege holidays throughout the year including Christmas and Bank Holidays.
Maternity, paternity, adoption and parental leave
We offer maternity, adoption and shared parental leave of up to 26 weeks full pay followed by 13 weeks statutory pay and a further 13 weeks unpaid. We offer paternity leave of 2 weeks full pay.
Paid maternity and paternity leave which is notably more than the statutory minimum offered by many other employers.
For more information on the childcare choices available to you and to determine your eligibility, please visit https://childcarechoices.gov.uk/
Pension
Obviously if you are just thinking about joining us we don't want you to already be thinking about leaving but we also want all of our employees to feel that they can plan for financial security when they retire.
All DfT staff are invited to join the Principal Civil Service Pension scheme, which offers generous defined benefits.
You can find out more about the DfT's pension offer by clicking the link below.
DfT employee benefits
MyLifestyle
MyLifestyle is a benefits package giving you access to a wide range of attractive and flexible offers. You could save money on gym memberships, dental insurance, dining, shopping and so much more.
Cycle to Work Scheme
To promote a healthy lifestyle and greener transport, we offer our staff the opportunity to request a cycle to work loan which allows you to save money on the purchase of a bike and safety equipment.
Eye test reimbursement
You are entitled reimbursement for the cost of an eyesight test and, if appropriate, glasses.
Committed to your development
Learning and development is hugely important to us all. No matter how skilled or experienced we are, there is always more that we can learn. Within the department there are a huge range of learning opportunities on offer to help you to be the best that you can be and support you in continuing to develop.
We have a range of development programmes that have been designed to help build new, and develop existing management, leadership and personal effectiveness skills. You'll get at least 5 days learning and development every year. We offer professional and people skills learning, plus specific internal programmes that combine formal and informal development.
Our learning and development focuses on:
Developing core skills

Providing opportunities to develop the wide range of skills that we all need to perform well in our roles, no matter what role that may be.

Building our professional capability

Once you join the Civil Service, you'll become part of a profession. Your profession offers networking opportunities, career routes, training and development programmes and a real sense of belonging. There's also scope to work in other professions. So whatever your passion, to specialise or try something new, there's a path for you.

Leadership and management skills

Effective leadership and management skills are central to so many things we do in the Department, yet no matter what your level of line management experience it can sometimes be a daunting prospect. Whether you are looking to take on management responsibility for the first time, are new to management in DfT or are an experienced manager looking to further develop your skills there are opportunities for you to develop your leadership and management skills.

Diversity and inclusion

DfT's diversity and inclusion strategy sets out our ambition to be one of the most inclusive departments in the Civil Service, supporting people to be themselves at work and actively supporting their well-being. Development opportunities are provided to help everyone understand how they can make a difference within their teams.
What our people say about working for DfT
Grant Springford, Comms
"I can honestly say no two days are the same here at DfT! It's great to work in an environment where I can try new and creative ways to provide internal communications to staff."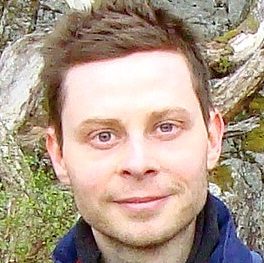 Peter Parr, Project Delivery
"For me, the ability to maintain a good work-life balance is one of the major selling points of working at DfT. With my line manager's support, I switched to working a…"
Akua Aidoo, Finance
"I will recommend DfT as an all-round department that offers diverse opportunities, career development and excellent staff engagement that maximises productivity."
DfT News
Times Top 50 Employers for Women
The Department for Transport has been announced as one of The Times Top 50 Employers for Women for its work on gender equality.
DfT is stepping into the future
It is a really exciting time to join the Department for Transport as we transform both where we work and how we work to become a more regionally diverse and flexible organisation.
Stay in the know – follow us on social media!